Pair the Skate-Tec Nagano with either the CBC ELEMENT or GENESIS boot for an exceptional package.
The lead time on special order blades is approximately 5-8 weeks. 
Sensation reminiscent of Maple Gold Blades, but with a runner and pre-bend found on the M-Wave, Argon and Quarq models, which means exceptional glide and consistent pre-bend. Ideal for lighter skaters.
Please note that blades come pre-bent, but not rockered. CBC offers blade rockering services. Please add this product to your cart if you would like this service.

7000 Aluminum anodized tube

Pillar hight - 36mm

Tube hight middle - 24mm

1.1 mm thick, 62HRC Bi-Metal or PM upon request

62HRC BiMetal maintains excellent edge quality and sharpness

Pre-bent

Stiffness - Medium

Innovative cup system provides strong mounting interface for simple and efficient set-up/adjustment

Length - 15.5'' to 18''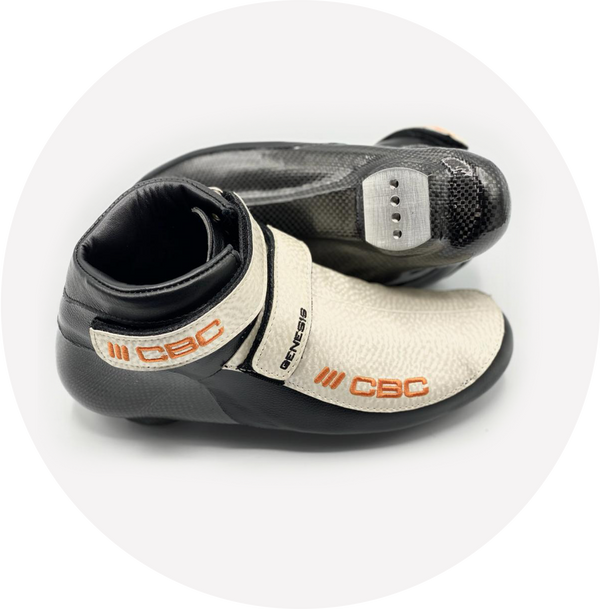 INNOVATIVE THERMO-CSC FIT
The Genesis short and long track boots feature 100% thermo-CSC, resulting in a molding outcome that is a near custom fit. It is designed to perform for both sprint and long-distance efforts.