*Please note, this item is available for shipment from USA only. International shipments are subject to your country's applicable taxes and import duties.*
The lead time on special order items is approximately 5-8 weeks. 
Because of its more flexible characteristics, the 527 is generally suited to lighter skaters or skating applications where peak forces are less. The 527 will give you confidence in your skating strokes by gently steering into the push for you, allowing a slightly more passive type of technique. The steering and control gains of this blade are accompanied by a spritely and light feel on the feet.
Skate-Tec's tubes are the result of nearly two decades of experimentation and refinement. Skate-Tec is the only skate company that offers tube profiles that are not simply curved but include features such as flat points and ridges to improve their performance. These features improve performance by influencing how the tube bends under the pressure of a stroke. Tube designs have been validated with mathematical modeling to provide a highly tuned on-ice performance.
Skate-Tec's 527 blades have achieved success in both World Cup and Marathon events.

**Please note that blades come pre-bent, but not rockered. CBC offers blade rockering services. Please add this product to your cart if you would like this service.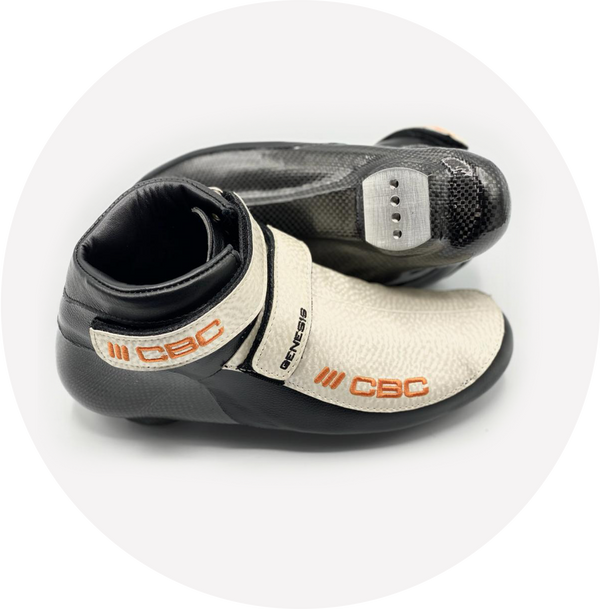 INNOVATIVE THERMO-CSC FIT
The Genesis short and long track boots feature 100% thermo-CSC, resulting in a molding outcome that is a near custom fit. It is designed to perform for both sprint and long-distance efforts.