The lead time on special order blades is approximately 5-8 weeks. 
If you're ready to advance to the next level, consider Skate-Tec's Triple Weld, the most affordable long track steel tube blade on the market today. 
Skate-Tec tubes are the result of nearly two decades of experimentation and refinement. Skate-Tec is the only skate company that offers tube profiles that are not simply curved, but include flat points and ridges as well. These features influence how the tube bends under the pressure of a stroke. Tube designs are validated with mathematical modeling to provide a highly tuned on-ice performance.
All Skate-Tec long track blades feature a unique spring mounting system. Inner workings are tucked away inside, creating a sleek look while still being easily replaceable. This system has the added benefit of allowing the skater to lean closer to the ice without worry of scraping - a useful feature as speed skating becomes faster and faster.

**Please note that blades come pre-bent, but not rockered. CBC offers blade rockering services. Please add this product to your cart if you would like this service.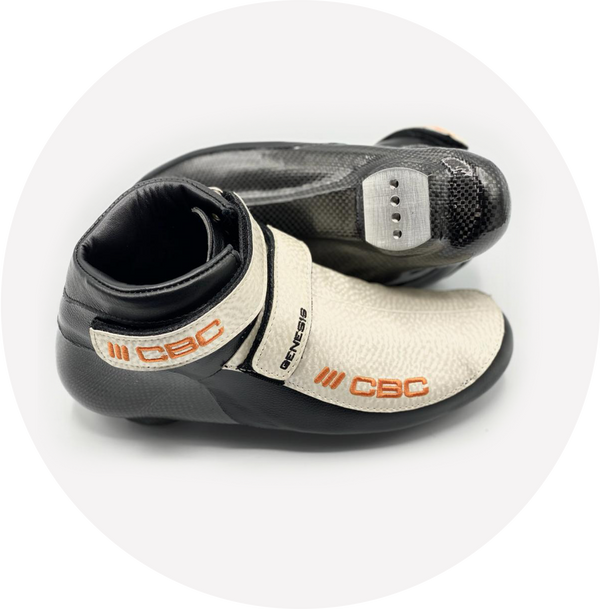 INNOVATIVE THERMO-CSC FIT
The Genesis short and long track boots feature 100% thermo-CSC, resulting in a molding outcome that is a near custom fit. It is designed to perform for both sprint and long-distance efforts.