*Please note, this item is available for shipment from USA only. International shipments are subject to your country's applicable taxes and import duties.*
High quality rigid blade guard set designed specifically for speed skates. Essential equipment to protect your blades when you get off the ice. They come in two pieces, with springs and Phillips head screws included for easy assembly.

Simply trim the middle part for shorter blades.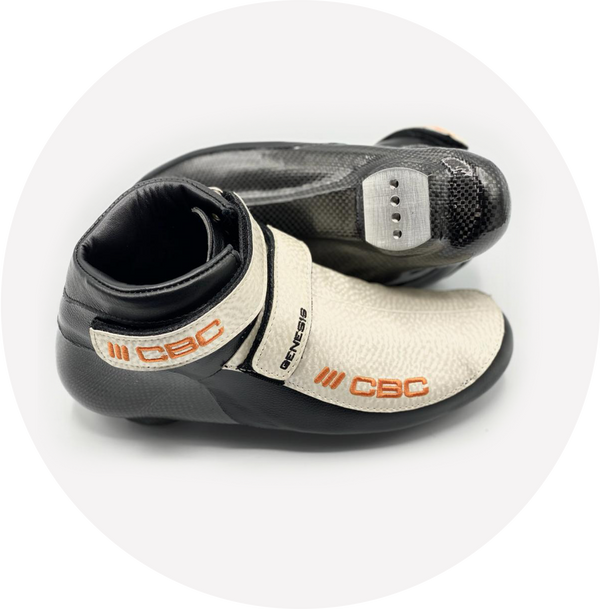 INNOVATIVE THERMO-CSC FIT
The Genesis short and long track boots feature 100% thermo-CSC, resulting in a molding outcome that is a near custom fit. It is designed to perform for both sprint and long-distance efforts.