Leaders in High Performance Short and Long Track Speed Skating Equipment
Developed by U.S. Olympic medalist and U.S. Speed Skating Hall of Fame member Kip Carpenter, our products are born from decades of experience in the elite skating and coaching communities.

From one-man custom boot making outfit to global supplier of both custom and stock speed skating boots and accessories, CBC's focus remains the same. We are committed to meeting the continuously evolving demands and needs of the world's top skaters by providing the highest quality products and services. 

CBC is family owned and operated. We welcome you to join the tribe!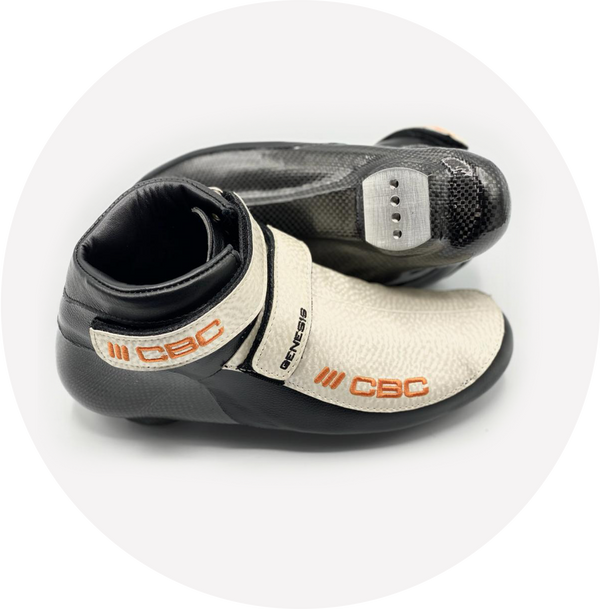 INNOVATIVE THERMO-CSC FIT
The Genesis short and long track boots feature 100% thermo-CSC, resulting in a molding outcome that is a near custom fit. It is designed to perform for both sprint and long-distance efforts. 
Shop Now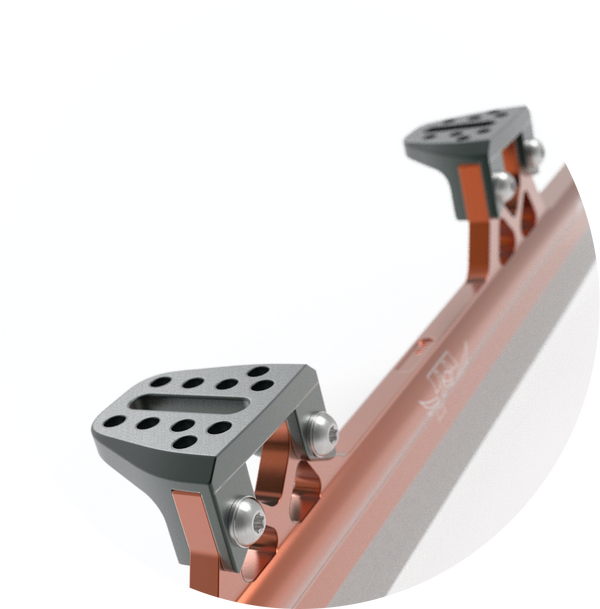 DISRUPTIVE BLADE TECHNOLOGY
Carpenter Boot Company (CBC) is the exclusive distributor of the Evo and Skate-Tec (ST) brands in the United States.
Shop Now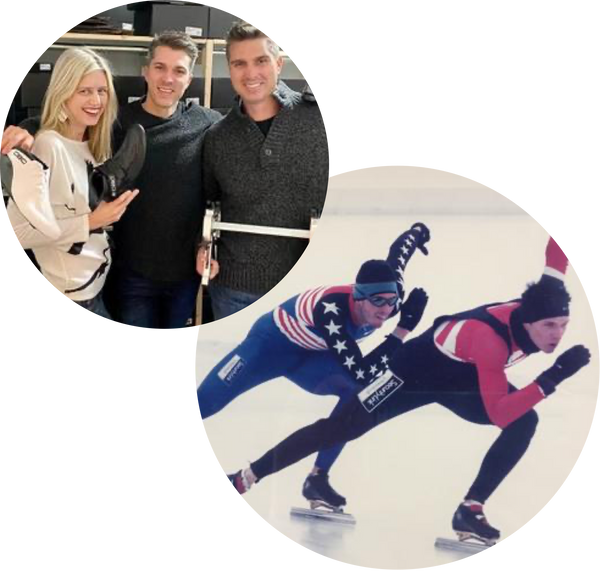 Our Story
Two-time Olympian, Coach, and Medalist Kip Carpenter spent his entire speed skating career tinkering with his equipment. Never one to be satisfied with the norm, Kip knew the boot industry could do better. And thus, like so many start-ups, Carpenter Boot Company (CBC) was born out of Kip's garage.
Read More
Our Testimonials
"After using CBC custom long track boots for my last few years as an athlete it is great to see the impact the CBC Genesis boots have on the athletes I'm currently coaching. Their stability in their ankles have improved significantly with CBC. We just ordered more pairs for more skaters and we are excited to see the laptimes improve this winter."
Einar Agdestein
Coach for Oslo Short Track Skating Club and the Norwegian long Track Development Team, Norway
"The Royal Dutch Skating Association ordered 35 pairs of short track skates for clinic use. With an excellent advice on type of skates and quick service we are happy we can now give a great short track experience to our main sponsors."
Anouk Kuiper
Senior Active Manager, KNSB, Netherlands
"Upon putting the Genesis boots on my feet, I was in disbelief over the quality, fit, feel and finish. It felt as though I was putting a custom boot on my foot. Can't speak highly enough of how CBC boots look and feel. Super, super quality. Once I skated on them, I loved them even more!!"
Clay Mull
U.S. Olympic speed skater and Learn to Speed Skate camp instructor, North Carolina
"Our club needed to update its old club boots and wanted a great quality boot, that would last many years and stand up to the rigours of Learn to Skate and new skaters starting with our club. We contacted Adam, the CBC dealer in Australia and decided on the Element boot and blade package and I'm happy to say that they are a fantastic quality package, built to last and budget friendly. Do your club a favour and invest in CBC boots for your new skaters and you won't look back."
Luke Russell
President, Olympic Southern Flyers, Victoria, Australia
"As a general contractor, I believe in always using the right tools for the job. As a father of two competitive speed skaters, I am comforted in knowing that my kid's CBC boots and blades are the right tools. We are a proud CBC family."
Jon Derheimer
VP Full Throttle Speedskating Team, USA
"I'm an Australian Masters short track speed skater who purchased a pair of CBC Genesis boots in May 2019. Fantastic!! I've skated in a number of different boots since I started in June 2013 but decided it was time to purchase my first pair of boots. CBC was recommended to me by a fellow skater, Russell Collins, after I'd competed in the Masters International Short Track Games 2019 in April. The boots fit like a pair of gloves, even before heat moulding, so now I skate with no socks, I'm much steadier and can feel the ice beneath my feet. I have been recommending CBC to all my fellow racers who are considering purchasing new boots. Thanks for the fantastic boots you have made. Keep doing great work!"
Scott Kiel-Chisholm
Australian Masters Skater
"I bought a pair of CBC Genesis short track boots a year ago. They are size 43 wide. They fit me perfectly with no heat molding. They are the most comfortable speed boots I've ever owned and I've been speedskating since 1966. I owned Planert, LaBerge, Bont, Oberhammer, and Simmons boots (in that order) over the past 56 years. CBC boots have been the most comfortable and supportive."
Richard Arbib
Happy Customer, USA