GloveArmor / "Be the Technician"
GloveArmor is the first true FULL carbon fiber 3mm glove protection fingertip laminated in CBC's proprietary mold. It is infused with high impact epoxy resin for a feather-light experience with unsurpassed longevity and performance.
Your GloveArmor kit contains one large, three medium, and one small carbon fiber fingertip.
GloveArmor Instructions for Use:
1. Lay all the tips on a flat surface in front of you and arrange from largest to smallest.
2. GloveArmor is best adhered to your clean, dry cut-proof gloves with a cyanoacrylate GEL adhesive. These glues are commonly known as 1-second glue, Super Glue, or Krazy Glue. Look for "No run gel."  
3. Apply the adhesive to the inside of one GloveArmor fingertip at a time, starting from the outer rim and working your way to the center of the inside of the tip.
With your left hand gloved, press the corresponding gloved finger into the appropriately sized carbon tip.
4. Your GloveArmor tips will be secured to your skating glove and ready to perform with 30 minutes.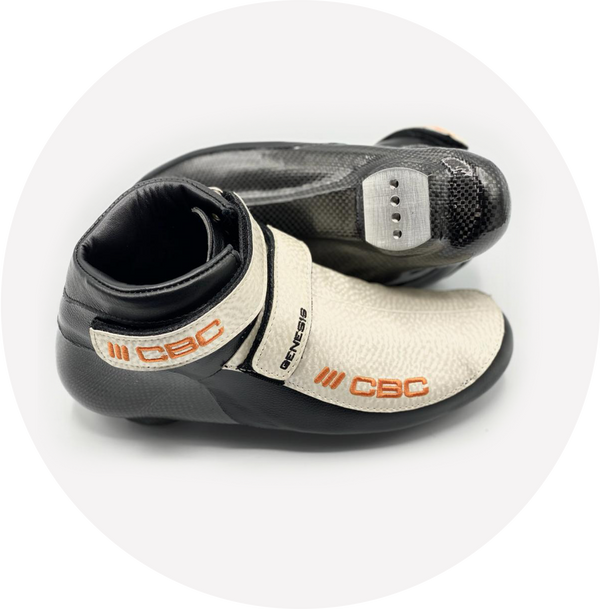 INNOVATIVE THERMO-CSC FIT
The Genesis short and long track boots feature 100% thermo-CSC, resulting in a molding outcome that is a near custom fit. It is designed to perform for both sprint and long-distance efforts.