The CBC Pro-Sharpening Frame is back and - once again - better than ever! In this, our third generation, you'll find new assembly reference points on the post.
Our Pro-Sharpening Frame comes complete with top-stops boasting hardened steel contact pins. This will ensure many years of consistent blade leveling, as hardened steel will not become grooved. Swivel clamps ensure users never need be concerned about bend distortion while sharpening. Finally, all knobs are produced with aluminum grips, adding to the durability and longevity of this product.

The CBC Pro-Sharpening Frame is the most affordable sharpening apparatus of this quality on the market today. It is the last sharpening jig you will ever need to buy.
Assembly reference points on post - new!
Measuring guide on post 
Hardened steel top-locaters
Rubber foot pads
Swivel clamps
Silver anodized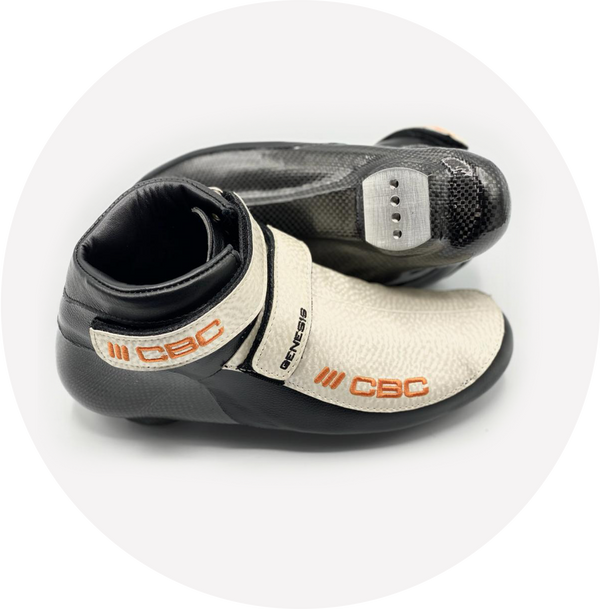 INNOVATIVE THERMO-CSC FIT
The Genesis short and long track boots feature 100% thermo-CSC, resulting in a molding outcome that is a near custom fit. It is designed to perform for both sprint and long-distance efforts.