*Please note, this item is available for shipment from USA only. International shipments are subject to your country's applicable taxes and import duties.*
Light, efficient and maintenance free, Frank's signature double sided Blue (400) and Red (600) or Gold (1200) and Red (600) grit deburring tool helps skaters keep their edges clean and sharp.
Deburring tools are made from Nagano Skate's exclusive diamond sheets which do not require oil of water to clean - simple wipe with a dry cloth.
When choosing your options, note that larger the number in parentheses next to the color is, softer the stone is. The black is therefore rougher and the gold softer.
Blue (400): For strips. Gross burr, 1st step of polishing a new blade.
Red (600): De-burring after sharpening, 2nd step of polishing a new blade.
Gold (1200): De-burring and Polishing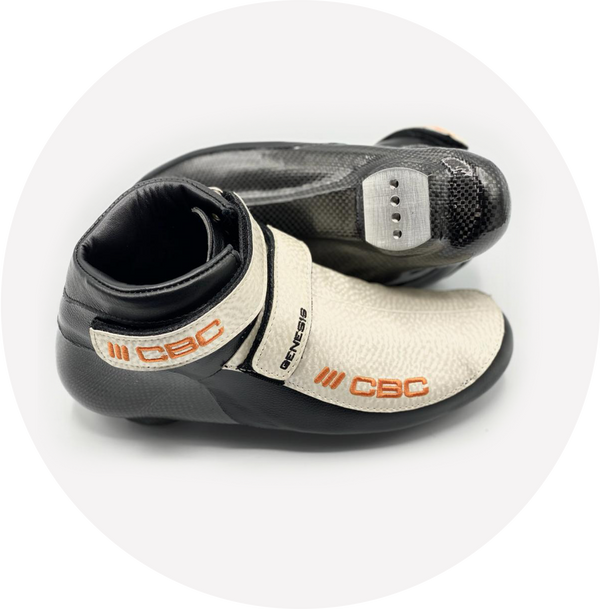 INNOVATIVE THERMO-CSC FIT
The Genesis short and long track boots feature 100% thermo-CSC, resulting in a molding outcome that is a near custom fit. It is designed to perform for both sprint and long-distance efforts.