Pair the Argon with the CBC Genesis for the ultimate short track speed skating package.
The Evo Argon short track speed skating blade is suited for heavier skaters demanding superior grip while maintaining high levels of control and feel.
Argon blades come with size 0 cups standard, however we have cup sizes ranging from -1 to +5 available. If you would like a cup size other than 0, please specify this in the order notes. Thank you!
Please note that blades come pre-bent, but not rockered. All blades require rockering before skated on. CBC offers blade rockering services. Please add this product to your cart if you would like this service.
64HRC Powder Metal maintains excellent edge quality and sharpness
7000 Aluminum
Stiffness level: hard
Designed in Canada and engineered in Holland, premium aluminum and steel sourced in Holland
Evo's innovative cup system provides strong mounting interface for simple and efficient set-up and adjustment
Angled cups are also available upon special request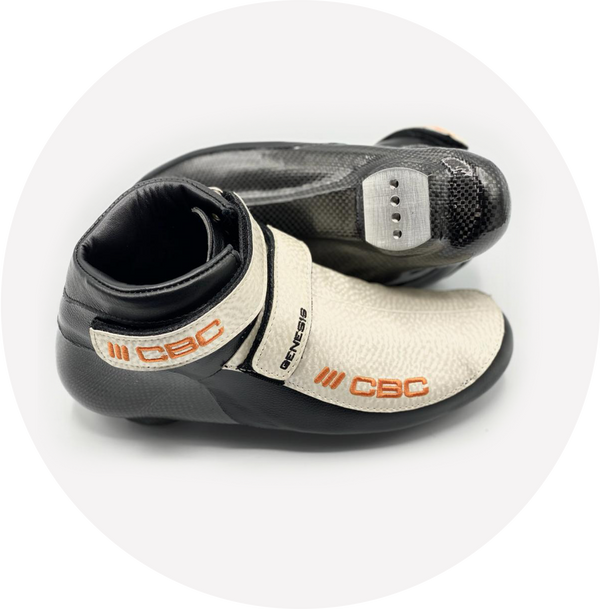 INNOVATIVE THERMO-CSC FIT
The Genesis short and long track boots feature 100% thermo-CSC, resulting in a molding outcome that is a near custom fit. It is designed to perform for both sprint and long-distance efforts.