*Please note, this item is available for shipment from USA only. International shipments are subject to your country's applicable taxes and import duties.*
Skate-Tec brand backpack designed specifically for ice speedskating with the following features:
Large main compartment for storing ice speed skates, offering protection for blades
Large exterior front pocket for storing your skinsuit and protective gear
Stowable mesh piece that pulls out of a pocket and secures your helmet into place on the outside of the bag
Dual mesh side pockets deep enough for tall water bottles and perfect for carrying sharpening stones
Adjustable hip straps with two storage pockets for keys, phone, burr stones, etc.
Adjustable chest strap
Main compartment inner sleeve for laptop/tablet storage behind skates
Durable top handle for carrying
Rigid glasses pocket
Rigid (yet soft) back support which holds the shape of the bag, with breathable vented padding.
A great, lightweight backpack with ample carrying capacity for all of your skating needs!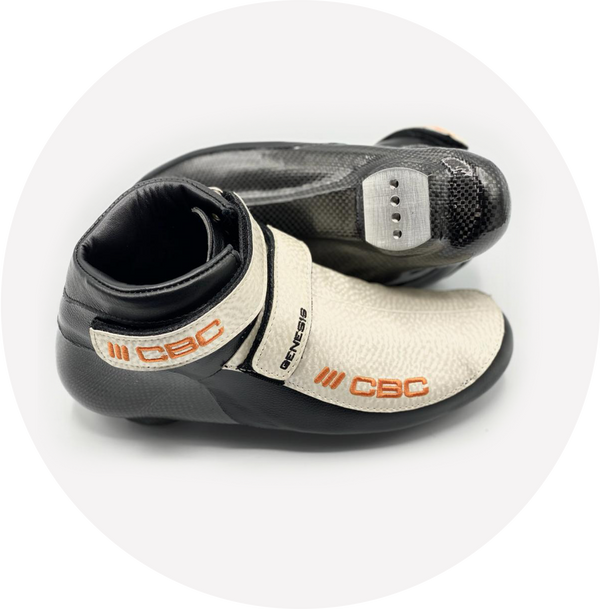 INNOVATIVE THERMO-CSC FIT
The Genesis short and long track boots feature 100% thermo-CSC, resulting in a molding outcome that is a near custom fit. It is designed to perform for both sprint and long-distance efforts.