*Please note, this item is available for shipment from USA only. International shipments are subject to your country's applicable taxes and import duties.*
New to the sport of Speed Skating? Then the Nagano Skate National Teams Edition Starting Package is right for you. This top notch package includes everything you need to get started:
1) One 1.5" double sided sharpening plate with blue (400) and red plate (600) grits.
2) Choice between - 1 Frank's Signature flexible de-burring plate Red (600) grits
or 1 Frank's Signature rigid 2-sided de-burring tool Blue (400) and Red (600)
3) Red protective pocket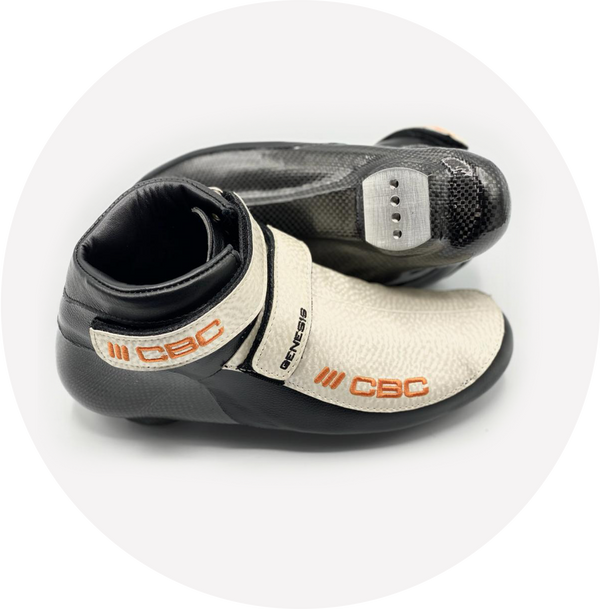 INNOVATIVE THERMO-CSC FIT
The Genesis short and long track boots feature 100% thermo-CSC, resulting in a molding outcome that is a near custom fit. It is designed to perform for both sprint and long-distance efforts.